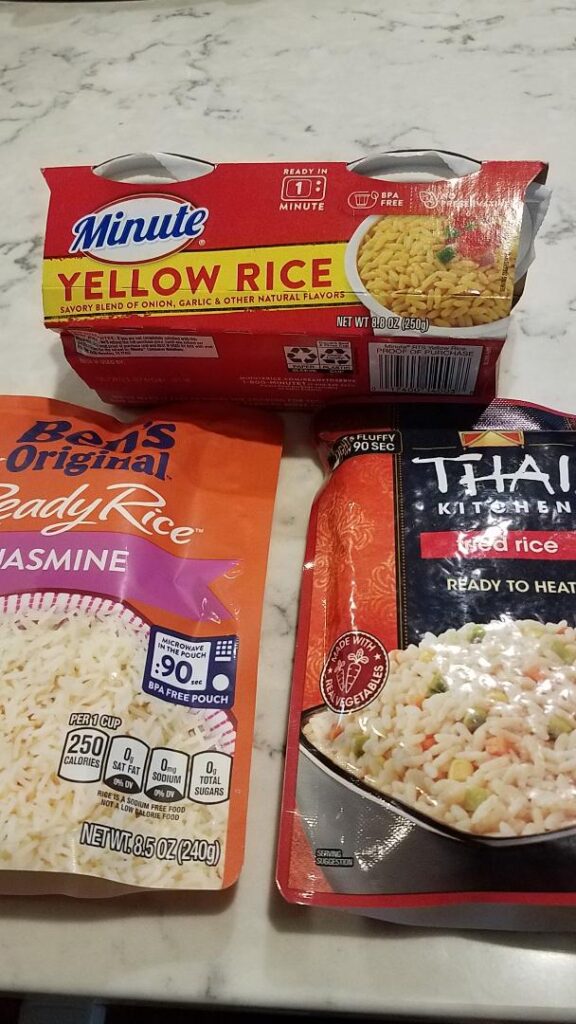 So much rice, so little time!
I love rice. I love all kinds of rice too. I used to boil rice or make it in my rice maker, but NO MORE! Instant or semi-instant rice is a boon and a gift to rice lovers everywhere. As you can see, there are tons of options and rice is just as easy as a potato to use in sooo many different ways. This is NOT "rice cheating."
I serve rice with anything too. Not just the traditional fish or shrimp or Chinese dishes, but as rice salad, a soup additive, or a main dish dressed up with some vegetarian chicken, onions, and mushrooms.
Spanish rice is an easy no brainer. Just make your rice and saute with your favorite salsa. I use Newman's Own Mango Salsa. Add some warm tortillas, and what a dinner! If you are not a vegetarian, add some ground beef or Morning Star Farm Ground Beef Crumbles if you are.
Try different flavor ideas too. Curry, soy sauce, vegetables, and yes, even making your pasta salad recipe using rice instead of pasta!! Let me know how you like this, and I will also be sharing more recipes. Enjoy!